OptFor-EU is working together with forest managers and stakeholders to create a Decision Support System (DSS). This tool will offer science-backed choices for optimising forest ecosystem services (like reducing carbon) and improving forest resilience. The goal is to help European forests adapt to and mitigate the impacts of climate change
Dr Rocio Barrio Guillo and Dr Jasdeep Anand from NCEO (National Centre for Earth Observation) and the Surface Temperature Group at the University of Leicester, are assisting with this project by helping to provide satellite data and will assist in the retrieval of the Essential Forest Mitigation Indicators (EFMIs) from the data (e.g., land cover change, above-ground biomass, etc.). They will also contribute to the project in liaising with stakeholders from Wytham Woods, the UK's chosen case study site to gauge user feedback and impact of the DSS on forest management practices and attitudes to climate change.
A Project for a Greener Tomorrow
To limit global warming to the 1.5°C target in the Paris Agreement and achieve the European Green Deal's climate-neutrality aim by 2050, we must significantly cut human-made emissions and enhance carbon dioxide (CO2) absorption. Forests, including old-growth ones, act as a substantial buffer against climate change by absorbing carbon dioxide (CO2). However, whether a forest is a net carbon dioxide (CO2) absorber or emitter depends on factors like how it's managed and its local environment.
The OptFor-EU project aims to create a Decision Support System (DSS) that offers customised choices for forest managers and stakeholders in Europe. This system will help optimise decarbonisation and other Forest Ecosystem Services (FES) for a low-carbon, climate-resilient future. By using existing data, novel indicators, and understanding the connections between climate, forests, and ecosystem services, OptFor-EU has five goals:
Improve our understanding of the Forest-Climate Nexus and Forest Ecosystem Services (FES) through improved characterisation.
Use a process that focuses on end-users.
Empower forest managers to make informed decisions for resilience and decarbonisation.
Introduce a new DSS service.
Connect EU priorities, scientific robustness, and stakeholders in the forest sector.
The approach involves a supply-demand method, combining data consolidation, modeling, and solution development in collaboration with forest managers across all European Forest Types. The DSS will be designed and tested in 8 case study areas, aiming for a ready-to-use service at the European level, with a plan to maximize its societal and business impact.
To find out more visit the project website or follow them on X/Twitter .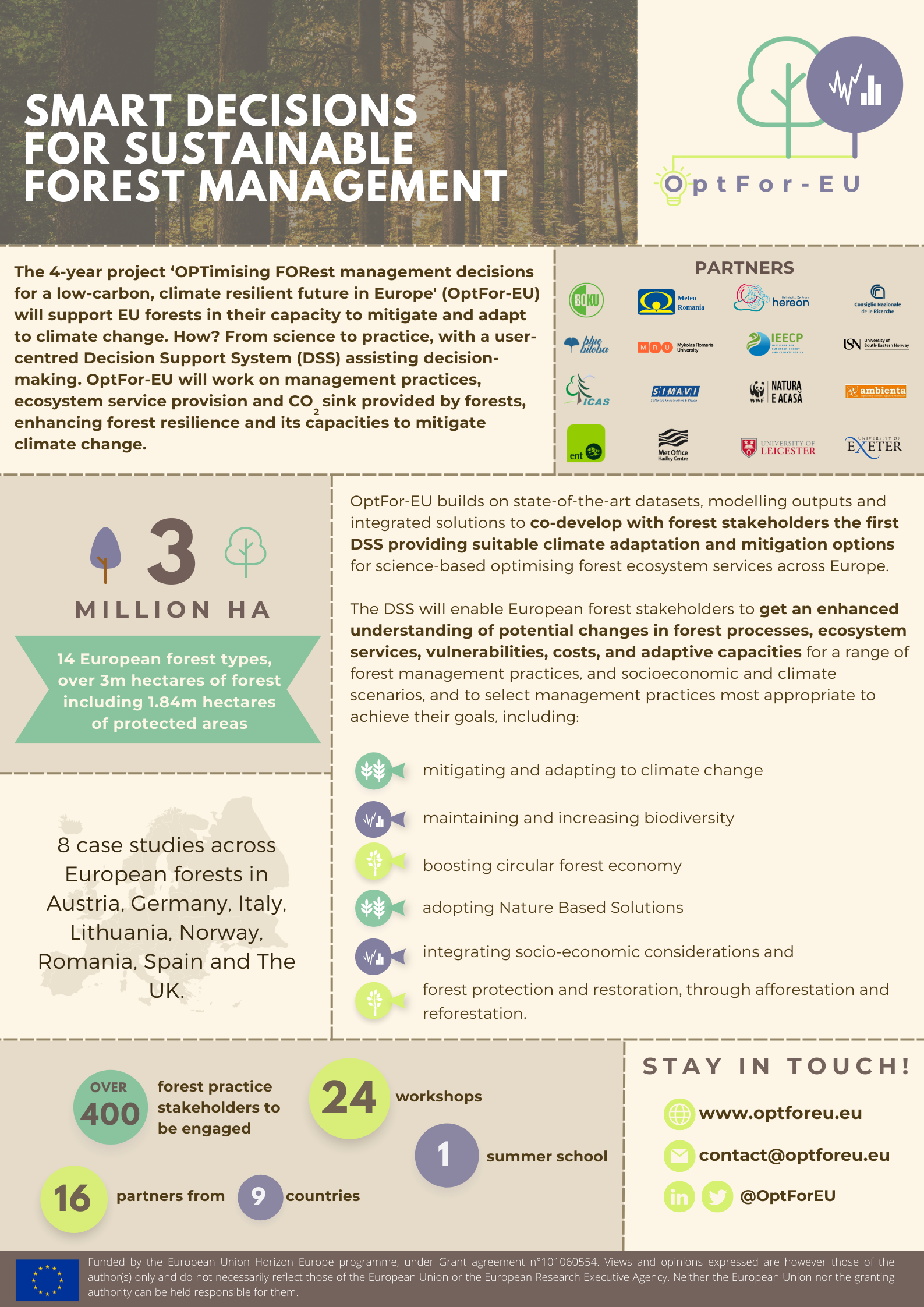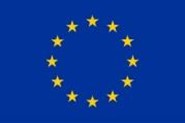 Funded by the European Union Horizon Europe programme, under Grant agreement n°101060554. Views and opinions expressed are however those of the author(s) only and do not necessarily reflect those of the European Union or the European Research Executive Agency. Neither the European Union nor the granting authority can be held responsible for them.
Project partners